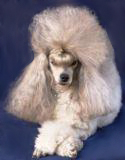 G8rcreek Family Over the Rainbow Bridge
Ben-Mar's BNB Silver Mercedes
Mercedes
G8rcreek Raven in Fantasia
Asia at 7 weeks old
Asia
UAGII UAGI Raven Ki Tzar of Kizbit CGC CD OA AXJ NAP NJP
Tzar
Tzar
Beaus N'Belles G8rcreek Flair
"Flair"
Beaus N'Belles Captivating
"Sugar"
Sunsprite G8rcreek Sparkplug
"Sharpie"
CH Shir-Lee's White Limozene TP
"Limo"
G8rcreek Gulfbreeze I Am All That
Glamour
Glamour
Dharma CGC
"Dharma"
Pepper
"Pepper"
Nala
"Nala"
Dallas
"Nag"
Skip The Fancy Jac
"Phoenix"
Me Bad Grace
"Grace"
Gabby
"Gabby" with "Tommy"
Lady Abby of Alliworld NAP NJP
"Abby"
Wiley
"Wiley"
Cali
"Cali"
Breezer's Charlie CD CGC
"Charlie"
Charlie, Ki, Mop, J
"Charlie" (silver mini poodle), "Ki" (large mix breed), "Mop" (Silky?/Yorkie?), and "J" (Shih-Tzu?)
Skippy
"Skippy"
Copyright 2014 G8rcreek, Design by
G8rcreek